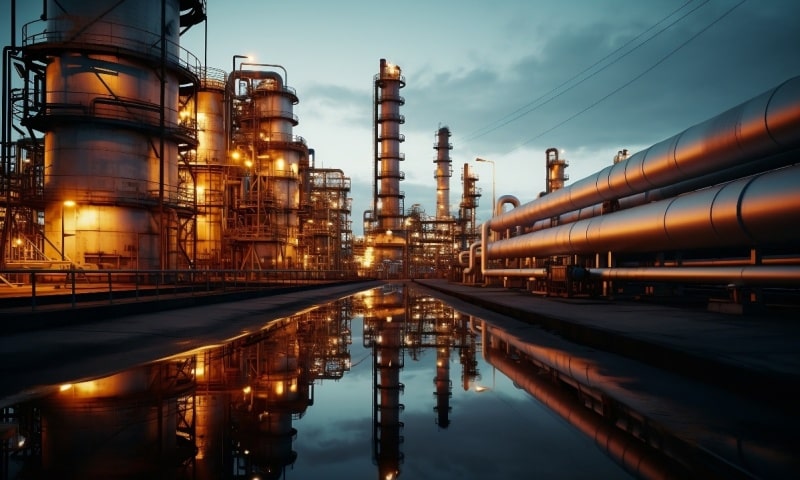 At Merchant, we lead the way in the oil and petroleum trading industry, offering investors a dependable and profitable avenue to engage with the market. With access to thousands of barrels across the globe and a network of trading offices in major oil trading regions, we safeguard investment portfolios from short-term market fluctuations. Our team of industry experts possesses deep knowledge and experience in petroleum products, assuring the meticulous management of your investments.
EXPLORE OUR COMPREHENSIVE PRODUCT RANGE:
Discover MIG Oil Trading's extensive array of high-quality oil and petroleum products, tailored to meet the diverse needs of our global clientele. Our unwavering commitment to delivering excellence shines through in every product and service we provide.
Base Oil
Our premium-grade base oil serves as the ideal foundation for various lubricants, promoting efficient performance and extended equipment life. MIG Oil guarantees unparalleled base oil quality for optimal results.
Crude Oil
As a leading supplier of top-quality crude oil, we ensure seamless transactions and punctual deliveries. Our strategic partnerships with major producers worldwide enable us to offer competitive prices and reliable supplies for your energy needs.
Gasoil / Heavy End
Our gasoil/heavy end products are meticulously formulated to deliver maximum efficiency and cost-effectiveness in various industrial applications. Experience dependable solutions tailored to your specific requirements.
Gasoline
MIG Oil supplies high-octane gasoline, offering superior vehicle performance and cleaner emissions. Rely on us for consistent quality and on-time deliveries to keep your engines running smoothly.
Fuel Oil
Our comprehensive range of fuel oils caters to various sectors, including marine, industrial, and commercial applications. MIG Oil's unwavering commitment to quality assurance makes us your trusted fuel oil partner.
Asphalt / Bitumen
For road construction and infrastructure projects worldwide, choose our top-of-the-line asphalt/bitumen solutions. Our high-grade materials ensure durability, weather resistance, and exceptional performance under all conditions.
LPG (Liquefied Petroleum Gas)
As a prominent LPG supplier, we guarantee safe handling practices and strict adherence to industry standards. MIG Oil offers an uninterrupted supply of this versatile energy source, providing environmentally friendly and cost-effective solutions.
Paraffin
Our high-quality paraffin wax suits a wide range of applications, from candle making to industrial lubrication. Expect pure, consistent, and reliable paraffin products that surpass your expectations.
Kerosene
MIG Oil's kerosene is a clean-burning and versatile fuel, perfect for heating, lighting, and more. Our commitment to quality ensures that you receive the finest kerosene products available.
Naphtha
Our top-notch naphtha products are expertly refined for use in various industries, including petrochemicals and solvents. Rely on MIG Oil for consistent quality and timely deliveries to support your business operations.
Pentane / Hexane
We offer an outstanding range of pentane/hexane products designed for use in industrial processes such as solvent extraction and polymerization. Trust our expertise in delivering high-purity solutions tailored to your specific needs.
Sulfur
At MIG Oil, we supply superior-grade sulfur suitable for a wide range of applications across industries like agriculture, chemicals, and pharmaceuticals. Partner with us for a consistent supply of this essential element that meets the highest standards of quality.
Select MIG as your trusted partner for all your oil and petroleum product needs. We are committed to exceeding your expectations with our exceptional offerings and unparalleled customer service.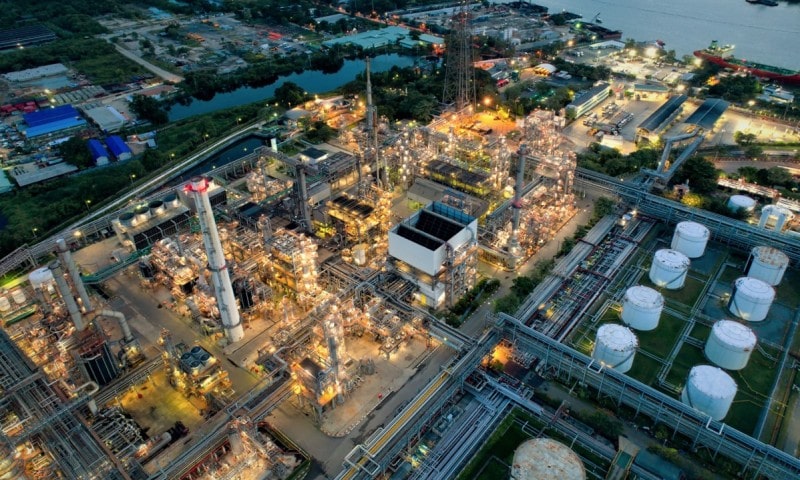 At Merchant, our Petrochemical business is a source of pride, built on the bedrock of strong relationships and an acute understanding of market developments. Actively engaging in major Petrochemical forums, we ensure that our knowledge remains current and comprehensive. Our global presence empowers us with a worldwide perspective while maintaining a deep, local insight into real-time market dynamics.
Our management processes are meticulously designed to add value to the petrochemical supply chain. Through collaboration with esteemed global partners, we optimize their capabilities, offering our customers access to a diverse and competitively-priced range of raw material products. Renowned for its efficiency and extensive expertise in handling various Petrochemical products, our trading desk is at the forefront of the industry.
Over time, our portfolio and scope of activities have evolved to meet the ever-changing needs of our customers. Our Petrochemical trade spans an impressive array of classifications, a testament to our unwavering commitment to delivering exceptional service and fostering long-lasting partnerships in this dynamic industry.
Discover Our Product Range
At the core of our business, you'll find a comprehensive and versatile portfolio of petrochemical products, each meticulously crafted to enhance everyday experiences and drive the growth of diverse industries.
Olefins: Building Blocks of Innovation
Our Olefins range includes Ethylene, Polyethylene, Propylene, and their derivatives – LLDPE, LDPE, HDPE, and PP. These materials are not just products; they are the fundamental building blocks that give shape to a wide array of consumer goods. From packaging materials that protect your cherished products to crucial automotive components that keep vehicles running smoothly, our Olefins are the bedrock of innovation.
Aromatics: The Backbone of Creation
Catering to various industries, our Aromatics include Benzene, Toluene, Xylene, Styrene, and Ethylbenzene. These aren't mere substances; they are the backbone for creating a myriad of organic compounds. Whether fueling production processes in pharmaceuticals or giving life to vibrant dyes and robust adhesives, our Aromatics play a pivotal role in shaping the world around us.
Organic Compounds: Versatile Solutions
Our product range expands to include a diverse collection of organic compounds. We supply Urea for nutrient-rich fertilizers that boost crop growth, PVC for constructing durable pipes and fittings, ABS for crafting innovative electronic devices, and PS for creating insulation materials that provide comfort and safety.
BROWSE OUR PETROCHEMICAL PRODUCTS:
Ethylene
As a fundamental building block in the petrochemical industry, our ethylene is of superior quality. Produced with precision and care, it is the perfect ingredient for your PVC, ABS, and PS needs.
PVC
Our Polyvinyl Chloride is known for its durability and versatility. At MIG Oil, we ensure that our PVC meets the highest standards of quality and performance.
ABS
Acrylonitrile Butadiene Styrene from MIG Oil offers excellent impact resistance and toughness. It's a testament to our commitment to providing top-tier products.
PS
Our Polystyrene stands out for its exceptional clarity and ease of processing. It's yet another example of our dedication to excellence in petrochemical products.
Polyethylene
We offer various types of polyethylene to cater to different needs. Each type exhibits distinct properties that make it suitable for specific applications.
LLDPE
Our Linear Low-Density Polyethylene is known for its flexibility and toughness. It's an embodiment of our adaptability in meeting diverse client needs.
LDPE
Low-Density Polyethylene from MIG Oil boasts superior flexibility and ease of use, reflecting our commitment to delivering user-friendly products.
HDPE
High-Density Polyethylene from us offers high performance with excellent chemical resistance, epitomizing our dedication to quality.
Propylene
Our Propylene is a versatile product used in numerous applications. Its high-quality reflects the breadth of expertise at MIG Oil.
PP
Polypropylene from MIG Oil is recognized for its strength and durability, showcasing the robustness of our product offerings.
Benzene
Our Benzene stands out due to its purity and consistent quality. This aromatic hydrocarbon perfectly encapsulates our commitment to premium quality products.
Styrene & Ethylbenzene
Styrene and Ethylbenzene from MIG Oil are known for their versatility in various industrial applications. They symbolize our ability to deliver multifaceted solutions.
Toluene & Xylene
Toluene and Xylene from MIG Oil are renowned for their high purity levels & consistent performance, embodying the reliability that characterizes all our offerings.
Urea
Our Urea stands out due to its superior purity levels & consistent performance. It's a testament to how we at MIG Oil prioritize excellence across all product categories.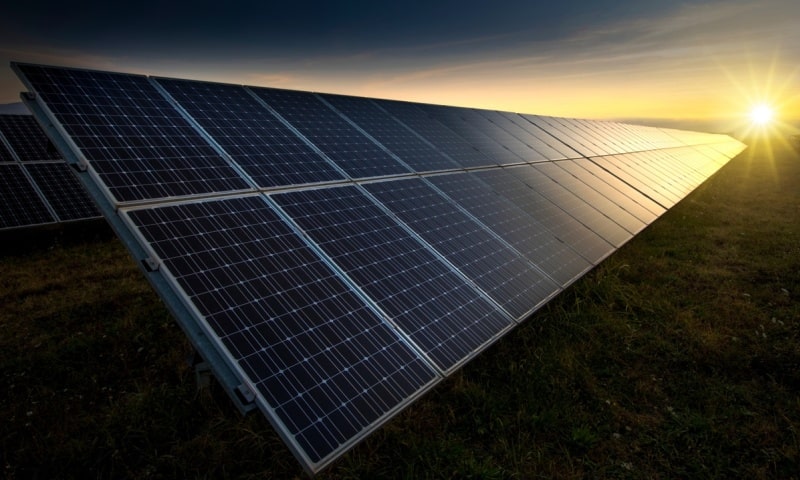 OUR SOLAR ENERGY SOLUTIONS
Our extensive list of offerings caters to businesses, government agencies, commercial, industrial, and educational institutions of all sizes. Our comprehensive range of products and services includes:
Innovative Solar Plants
We provide state-of-the-art solar plants meticulously designed to meet the specific needs of each client, catering to businesses, government agencies, commercial, industrial, and educational institutions of all sizes.
Record-breaking Solar Technologies
Our cutting-edge solar solutions empower customers to optimize savings and achieve energy independence.
Sustainability Goal Assistance
We support clients in realizing their environmental objectives by offering eco-friendly energy alternatives.
Energy Storage Solutions
To ensure a consistent energy supply, we offer advanced storage options that seamlessly complement our solar installations.
Customized Financing Options
We provide tailored financial plans to accommodate diverse budgetary requirements, facilitating the seamless implementation of projects.
Comprehensive Maintenance Services
Our skilled technicians are available for routine maintenance and emergency repairs, ensuring the longevity and efficiency of our clients' solar systems.
Energy Efficiency Consultation
We offer expert advice on improving overall energy usage and reducing carbon footprints across various sectors.
Grid Integration Support
Our team assists clients in integrating their renewable energy systems with existing grid infrastructure, ensuring seamless operation.
With this wide range of services and products, we aim to empower our clients to maximize their investment in clean energy solutions while contributing to a more sustainable future. At MIG we harness the power of the sun to light up your world.