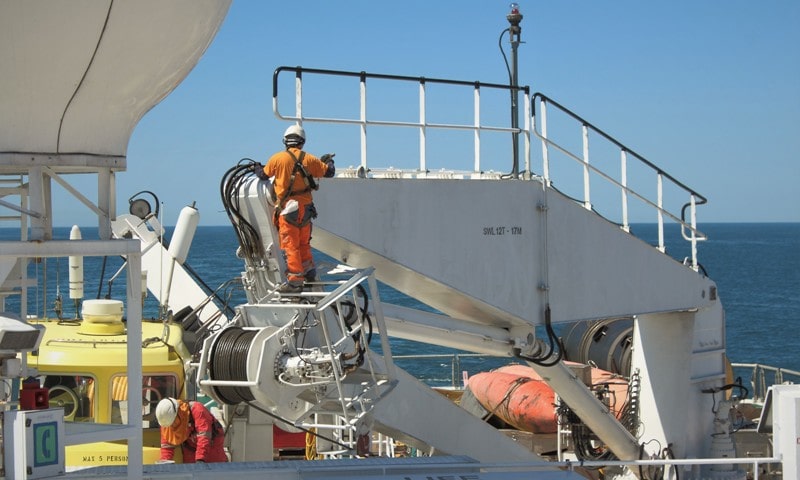 Merchant is your trusted partner, offering a wide array of marine services tailored to address all your maritime requirements with the highest level of proficiency and precision. Our unwavering commitment to operational excellence and customer satisfaction sets us apart. Here's a detailed look at the standout features of our comprehensive marine services:
Rig Clearance Services
We streamline the intricate processes of rig clearance, leveraging our profound understanding of the regulatory landscape. Our dedicated team ensures that your rig complies with all necessary standards and regulations, effectively reducing any potential hold-ups.

Rig Management Services
Our skilled team provides comprehensive rig management services, covering all aspects from logistics to maintenance. We ensure the efficient operation and optimal performance of your rig, making a valuable contribution to the success of your project.

Towage & Barge Operations
With a keen understanding of sea conditions and advanced equipment, we deliver reliable towage and barge operations. Our experienced crew ensures the safe and timely transit of your marine vessels.

Ship to Ship Transfer
Our ship-to-ship transfer services are characterized by precision and a relentless commitment to safety. We meticulously plan and execute transfers, minimizing downtime and ensuring the secure handling of your cargo or fuel.

Ships Inspection & Testing
Our thorough inspection and testing services are designed to guarantee that your vessel meets all safety and performance standards. Our expert team provides detailed reports, offering you crucial insights into your vessel's condition.

Ship Docking & Steel Fabrication
We offer professional ship docking services to ensure the safe mooring of your vessels. Additionally, our steel fabrication services cater to any structural modifications or repairs your vessel may require, all performed by skilled technicians.

Ship Repair Services
Our extensive ship repair services cover everything from minor fixes to major overhauls. Our experienced technicians employ advanced methods and quality materials to restore your vessel to its optimal condition.
At MIG, we deliver marine services with an unwavering commitment to safety, quality, and efficiency. We're dedicated to ensuring your maritime operations are seamless, providing reliable solutions for all your marine needs. Trust us for excellence in every voyage.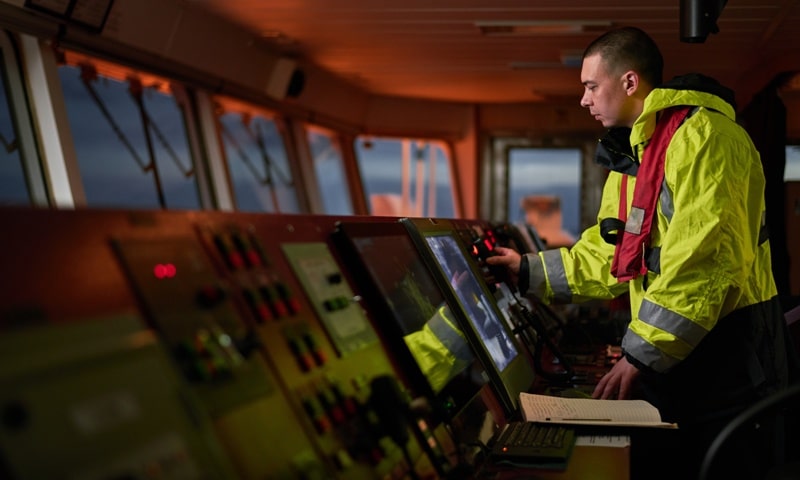 Management & Administration Services
At Merchant, we take immense pride in our reputation as the ultimate one-stop solution for all your maritime needs. Our Management & Administration Services surpass conventional expectations, designed to address every facet of maritime operations with precision and excellence.
Flag Registration – Provisional/Permanent
We expertly navigate the labyrinthine bureaucratic processes on your behalf, offering comprehensive registration services for various flags, including but not limited to Panama, Belize, Barbados, Comoros, Vanuatu, and more.

Class & Statutory Certificates
Our strong affiliations with major classification societies such as BV, LR, ABS, Rina, Class NK, DNV, QRS, and others allow us to expedite certification processes and ensure unwavering compliance.

Ship Management Services
With our Document of Compliance (DOC), we act as the dedicated representatives for multiple flags like Panama, Comoros, Barbados, Turkish, and Tuvalu, ensuring effective and efficient ship management.

Safety and Security Management
Our comprehensive services encompass obtaining the Ship Safety Management (ISM System – SMC Certificate), ISPS Code Services (ISSC Certificate), and Ship's IMO No. & Company Unique IMO No. Application Services. Safety is our priority, and we strictly adhere to all international standards and regulations.

Crew and Manning Services
From sourcing the finest maritime talent to handling the paperwork for vessel crew flag endorsements and documents, we provide an all-encompassing package of services.

Consultancy and Engineering Services
Our team of seasoned professionals specializes in delivering bespoke solutions tailored to your specific needs.

Ship Docking Supervision and Vessel Insurance Services
We comprehensively oversee all aspects of docking supervision, expertly coordinate insurance processes (including P&I, H&M, Blue Cards, and more), and conduct thorough damage survey services to ensure the uninterrupted flow of your operations.

Documentation Services
Our broad spectrum of services includes the provision of ship drawings/plans and the implementation and documentation of ISM Code, Safety Management Manual (SMS), Marine Operations Manual (MOM), and ISPS Code.

Operational Checklists and Manuals
Our expert team crafts and maintains critical operations checklists, emergency checklists, form files, and Plan Maintenance Systems (PMS).

Security Plans and Assessments
We take the helm in the formulation of Ship Security Plans (SSP) and Ship Security Assessments (SSA), reinforcing the safety of your operations and instilling peace of mind.

With MIG, no stone is left unturned. You can concentrate on your core business activities with the assurance that we've got you covered, ensuring the seamless operation of your maritime ventures.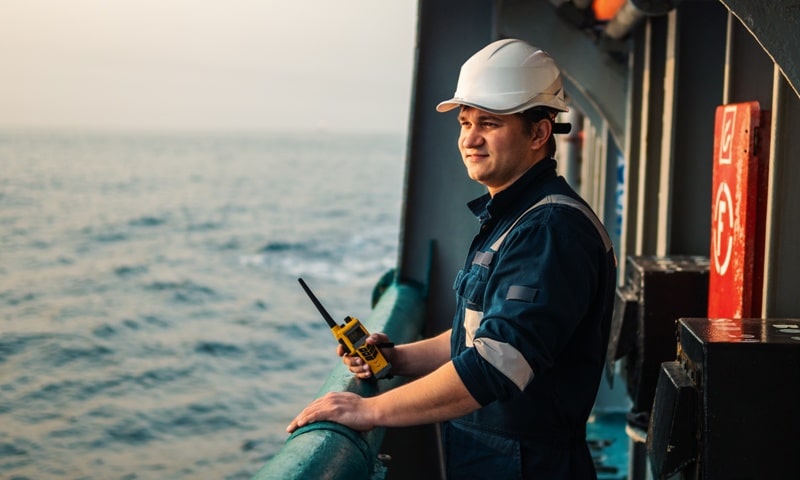 In the intricate maritime industry, adherence to stringent regulations, paramount safety measures, and unwavering operational efficiency are indispensable. At Merchant, we take pride in our expertise that extends to the comprehensive development and provision of Vessel Manuals. These manuals are pivotal in ensuring the seamless operation and utmost safety of your fleet.
Shipboard Marine Pollution Emergency Plan (SMPEP) & Shipboard Oil Pollution Emergency Plan (SOPEP)
Our meticulously crafted emergency plans are strategically designed to minimize the impact of any pollution incidents. This dual approach safeguards not only your substantial investment but also contributes to the preservation of the environment, meeting both regulatory and environmental objectives.

Ship to Ship Operations Plan (STS)
Leveraging our extensive experience, we formulate Ship to Ship Operations Plans that are a testament to safety, efficiency, and absolute compliance with the ever-evolving maritime regulations. You can rely on these plans to facilitate smooth and secure operations.

Ballast Water Management Plan (BWMP)
In an era where ecological balance is paramount, our BWMPs are engineered to meet and exceed international standards. By preserving marine biodiversity, we ensure your commitment to environmental preservation while fulfilling regulatory obligations.

Garbage Management Plan
We take environmental responsibilities seriously. Our garbage management plans strictly adhere to international standards, reinforcing your dedication to the environment and ensuring regulatory compliance at every juncture.

Ship Energy Efficiency Management Plan (SEEMP)
Recognizing the significant role of the maritime industry in energy conservation, we expertly design SEEMPs. These plans are meticulously tailored to align with regulatory requirements while actively promoting fuel efficiency, thereby reducing both your operational costs and environmental impact.

Fire Training Manual & Emergency Towing Procedure
Safety stands as our utmost priority. Our comprehensive Fire Training Manuals and Emergency Towing Procedures provide your crew with vital guidance, enhancing their ability to respond effectively during emergencies. These documents are a testament to our commitment to the safety and well-being of your team and assets.

In the ever-evolving realm of maritime operations, we ensure you remain at the forefront, consistently meeting all regulatory requirements while optimizing safety and operational efficiency. At MIG, we've got you covered from bow to stern.