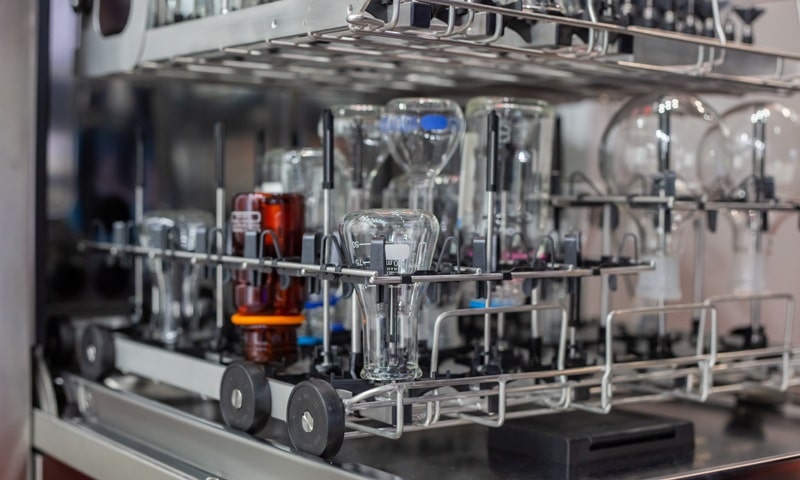 At Merchant, we stand at the forefront of the ever-evolving global chemical market, which is currently experiencing significant growth and structural transformations. As our industry witnesses increasing competition and capital market pressures, we've adapted by specializing in specific applications and offering tailored solutions to bridge the gap between producers and consumers. Our expertise in navigating volatile raw material costs, exchange rates, and tariffs ensures that we maintain a high level of flexibility and efficiency in managing trading contracts and pricing.
Our Dedication to Chemicals
Built on a solid foundation of years of experience, our commitment lies in fostering business development focused on chemical raw materials. We take immense pride in partnering with exceptional suppliers with whom we share long-standing relationships rooted in mutual trust. Our most tradable products exemplify our commitment to providing quality solutions for all your chemical trading needs.
OUR TOP CHEMICAL OFFERINGS
We take pride in offering the finest chemical products to our valued customers. Our commitment to quality and excellence ensures that you receive only the best products, tailored to your specific needs. Below is a list of our top chemical offerings:
Methanol
Our high-grade Methanol is an essential component for various industrial applications, including fuel production and antifreeze. At MIG Oil, we ensure that our Methanol meets stringent quality standards and is available at competitive prices, making us your go-to supplier for this versatile chemical.
Ethanol
Ethanol is a widely used solvent and renewable fuel source. At MIG Oil, we provide premium-quality Ethanol that can be utilized in diverse industries such as pharmaceuticals, cosmetics, and biofuels. Trust us to deliver exceptional Ethanol solutions that cater to your unique requirements.
MEG / DEG
Monoethylene Glycol (MEG) and Diethylene Glycol (DEG) are vital components in various applications such as antifreeze, coolants, and polyester fiber production. At MIG Oil, we excel in providing both MEG and DEG of superior quality that consistently meet our clients' expectations.
MTBE
Methyl Tertiary Butyl Ether (MTBE) is an essential compound used as an oxygenate additive in gasoline. Our MTBE offering at MIG Oil boasts of exceptional purity levels while adhering to environmental safety standards.
Urea
As a leading provider of high-quality Urea, MIG Oil caters to the agricultural sector with this essential fertilizer ingredient while also serving other industries requiring Urea-based chemicals.
MEA
Monoethanolamine (MEA) is a versatile chemical used in multiple industries, including gas treatment, detergents, and personal care products. MIG Oil takes pride in supplying premium MEA that meets the highest quality standards, ensuring optimal performance for your applications.
Ammonia
Ammonia is a key ingredient in fertilizers, refrigeration systems, and cleaning agents. At MIG Oil, we offer top-grade Ammonia solutions tailored to your specific needs.
At MIG, we take immense pride in providing exceptional chemical solutions to our clients. Our dedication to quality and customer satisfaction sets us apart from the competition. Choose us as your trusted supplier for all your chemical needs and experience unparalleled service and product excellence.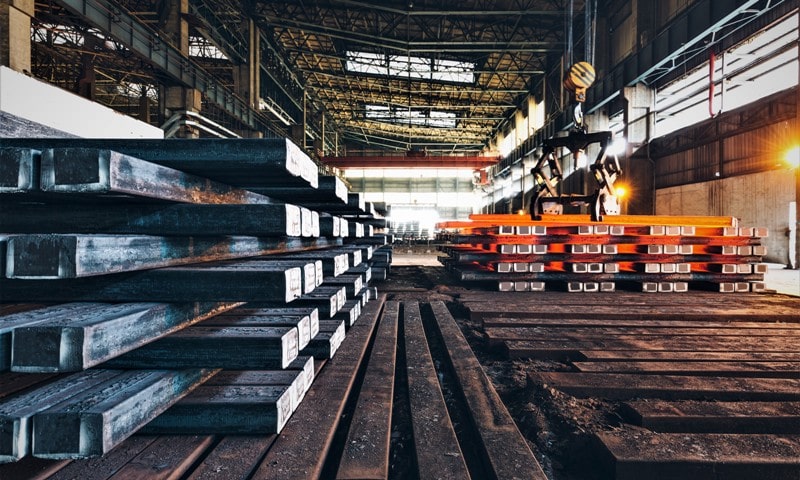 At Merchant, we are dedicated to offering exceptional steel trading services that cater to the diverse needs of our esteemed clientele. Our expertise in the trading of structural steels and building materials is backed by our robust local presence, which enables us to foster close relationships with our business partners. Additionally, our expansive international network seamlessly connects buyers and sellers of commodities from various corners of the globe. This strategic positioning allows MIG to deliver comprehensive, global solutions for clients who are establishing operations worldwide. By continually adapting to market dynamics and leveraging our industry knowledge, we strive to provide unparalleled steel trading services that drive growth and success for all parties involved.
Precision Guaranteed
We understand that precision is of the utmost importance when it comes to steel trading. That's why we strive to ensure that every step of the process is handled with meticulous care and exactitude. From the initial quoting stage, to reviewing orders, invoicing, and packing materials, our team has developed an efficient and precise system for steel supply. This attention to detail not only leads to quality products but also helps ensure safety and cost savings for our clients.
OUR DIVERSE PRODUCT PORTFOLIO:
At MIG, our diverse product portfolio encompasses an extensive selection of steel products and components, encompassing both flat and long forms. These offerings are designed to serve a multitude of industries, with options such as Coils, Wires, Tubes, and Profiles, as well as structural steels. A few prominent examples of our versatile products in various dimensions include:
Coils
Our high-quality steel coils serve as essential components in various industrial applications, ensuring top-tier performance and reliability.
Wires
MIG's steel wires are designed to provide durability and strength across various applications, offering a versatile solution for your needs.
Tubes
Our steel tubes are engineered to meet the highest quality standards, making them ideal for use in construction, infrastructure, and more.
Profiles
We offer a wide range of steel profiles that cater to the specific requirements of your project, whether it's in construction or manufacturing.
Structural Steels:
Our commitment to delivering top-notch structural steels ensures that you receive products that meet industry standards and exceed your expectations.
At MIG, we take immense pride in providing exceptional steel trading services and products to our clients. Our dedication to quality, precision, and customer satisfaction sets us apart from the competition. Choose us as your trusted partner for all your steel trading needs and experience unparalleled service and product excellence.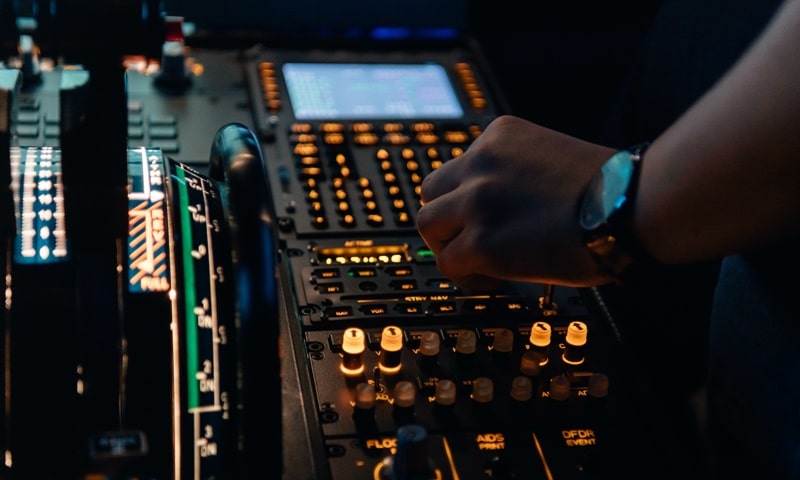 In a world that thrives on technological advancement, the role of high-quality and reliable electronic equipment cannot be overstated. At Merchant, we take pride in presenting an expansive collection of premium electronic products sourced from globally renowned brands celebrated for their groundbreaking innovations and unwavering commitment to excellence. Our offerings are versatile, tailored to serve a diverse array of industries, as we continually adapt to meet the dynamic needs of our valued clientele.
In an age where counterfeit products flood the markets, MIG remains resolute in its commitment to delivering only genuine, top-quality goods. Our seasoned team meticulously curates each product, with an unwavering focus on quality and authenticity. With MIG, our customers can be certain of the performance and durability of their investments, knowing they've chosen products synonymous with trust and reliability.
OUR COMPREHENSIVE RANGE
Our broad selection of electronic equipment encompasses cutting-edge solutions designed to cater to a multitude of industrial applications, including those related to electrical engineering plants and associated equipment. With a proactive approach to market trends, we continuously evolve and expand our product portfolio. This enables us to offer unparalleled support to our clients as they navigate the complex and ever-changing technological landscape. Our esteemed clientele can enjoy fast, global access to an extensive range of superior products, as highlighted below:
Electronic Audio-Visual Devices
Revolutionize communication and entertainment with state-of-the-art technology.
Electronic Components & Accessories
Empower your electronic systems with premium quality parts.
Engineering & Scientific Instruments
Precision tools to drive innovation and discovery.
General Industrial Machinery
Robust and reliable solutions for various industrial processes.
Office Machines & Equipment
Streamline workplace productivity with efficient and user-friendly devices.
Industrial Machinery & Tools
Enhance operational efficiency with modern, high-performance equipment.
Heating Systems & Equipment
Provide comfort and reliability with advanced heating solutions.
Household Electrical Appliances
Enhance home convenience with innovative and user-friendly devices.
Industrial Electrical Devices
Robust solutions to support industrial processes and systems.
Lighting Fixtures & Solutions
Illuminate spaces with aesthetically pleasing and energy-efficient options.
Measuring & Control Instruments
Ensure precision and accuracy in your operations.
With MIG as your trusted partner, explore a world where quality meets innovation, and customer satisfaction is our highest priority. We're here to elevate industries with cutting-edge electronic solutions that drive progress and prosperity.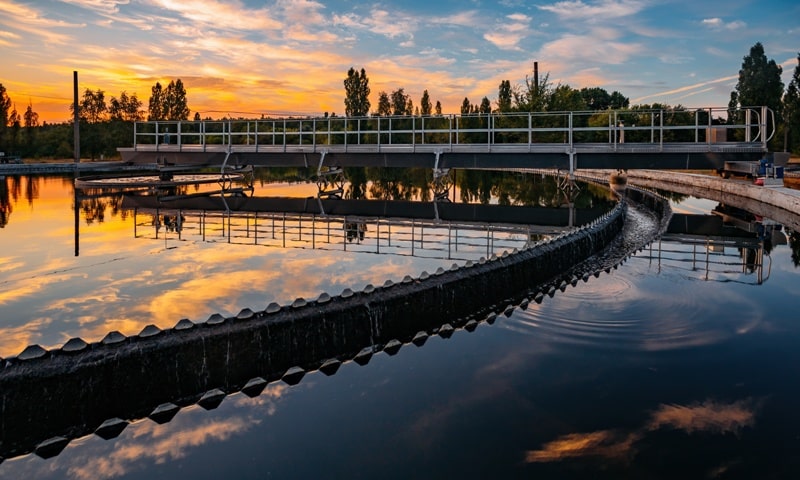 Water Purification Plants
Water, an indispensable element in our daily lives, serves a role far beyond being a mere source of drinking water. It plays a vital part in numerous industries, including energy generation, food and beverage production, healthcare, and manufacturing. At Merchant, we recognize the critical importance of clean water and are dedicated to providing innovative solutions that cater to the diverse water needs of our customers.
Our expert team at MIG offers an extensive range of high-quality water treatment plants, each custom-designed to meet our clients' unique requirements and budgets. We take pride in delivering cost-effective systems for the commissioning and installation of water supply infrastructure that complies with global standards and certifications. By sourcing components from renowned manufacturers across various countries, we ensure the highest quality and reliability in our water purification solutions.
Our clientele spans various sectors, including the chemical industry, power plants, agriculture, process engineering, air-conditioning and refrigeration technology, automotive and construction machinery industry, shipping processes, lubricant oil filtration, ballast water management, petrochemistry, and industrial food production. Partner with us at MIG to experience unparalleled service in addressing your water purification needs while safeguarding the planet's most precious resource for generations to come.
OUR PRODUCT RANGE
At MIG, we take pride in offering a comprehensive selection of water treatment solutions designed to meet the needs of various industries. Our extensive product range includes:
Filtration & Purification Equipment
Multimedia Filters
Sand Filters
Quality Monitors & Controllers
Under Sink Reverse Osmosis (RO) Systems
Compact and efficient RO units for residential and commercial use
Dosing Pumps
Precision pumps for accurate chemical dosing in water treatment processes
Water Treatment Chemicals
A wide variety of chemicals for effective water purification and maintenance
Membranes
High-quality membranes for filtration, desalination, and other purification processes
Chemical Dosing Tanks
Robust and durable tanks for the safe storage and handling of treatment chemicals
In addition to these products, we also offer customized solutions tailored to the specific requirements of our clients, ensuring optimal performance and reliability in their water purification systems.
Choose MIG for all your water treatment needs and experience the difference that comes with our commitment to excellence in both products and services. We're here to elevate your water treatment solutions for a sustainable future.